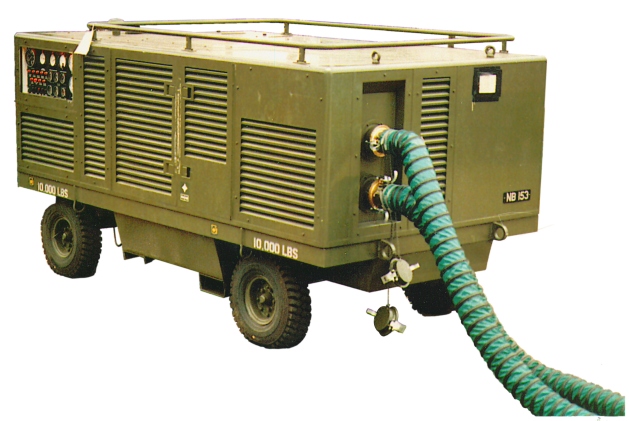 General Information
The Portable Air Conditioner Unit can be either diesel or electric power and provides conditioned air to the aircraft during maintenance operations.
Portable Air Conditioner Units are available in many different flow rates and pressures to meet your needs.
If you are interested in purchasing this product, please contact us.