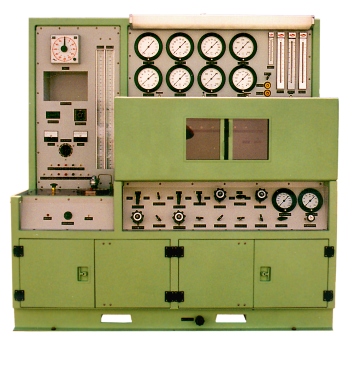 General Information
This pneumatic test stand is a stationary product used for static and low flow testing of pneumatic and hydraulic components.
The test stand can also test temperature and electrical devices.
Removed from the end item and in a controlled environment.
If you are interested in purchasing this product, please contact us.